HERE YOU CAN FIND THE MOST FREQUENTLY ASKED QUESTIONS (FAQ) ABOUT RENTING A BUS
On the following pages we would like to answer the most frequently asked questions about bus rental and bus hire.
Simply click on one of the following questions to get to the respective answer.
If you would like to rent a bus and have any further questions, we are of course at your disposal personally, by phone or via email
.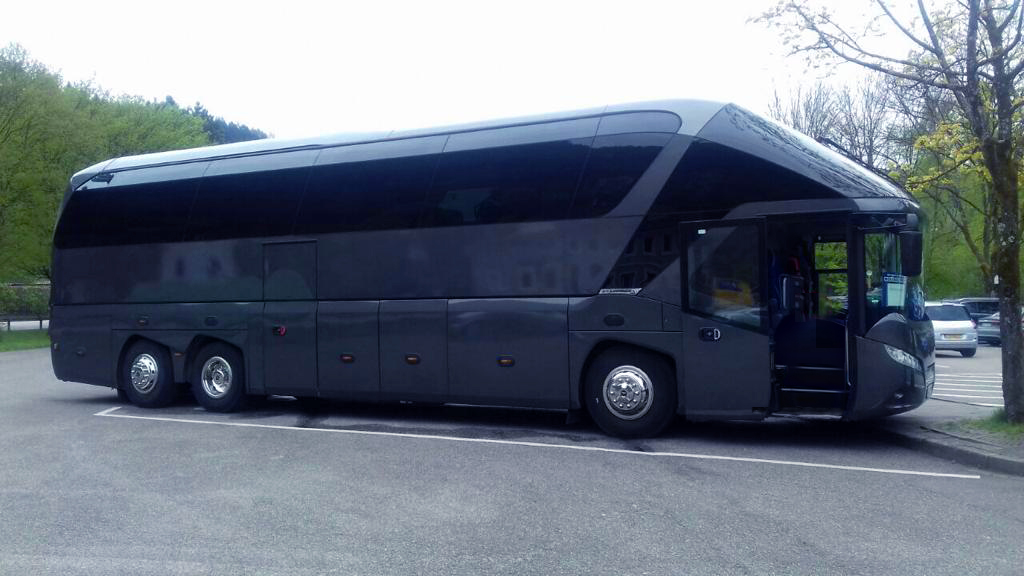 WHAT ARE THE ADVANTAGES OF RENTING A BUS?
It is almost always the economically better choice to rent a bus instead of buying one. This way, you can make sure that you only rent the bus when there is a real need for it - and thus leave the costs for your own fleet at a comfortable limit for you, where you do not have to pay any ongoing costs for vehicles that are not needed permanently.
By renting a bus at Busvermietung24 you don't have to worry about anything when it comes to passenger transport. Thus, you create resources for other, more important things that make up your business. For example, you can also rent your bus including a professional driver who knows how to handle his vehicle. Again, of course, you only pay when you need us.
Bus rental as an all-round carefree package
The buses of Busvermietung24 are always excellently maintained and up to date with the latest safety standards. You rent a bus and you can be absolutely sure that you will receive a first-class vehicle, top maintained and in perfect condition. TÜV, repairs, etc. we have of course already done for you.
These promises are valid with us in the large as in the small. Renting a bus from us always means that you get top performance at an economically reasonable price.
HOW LONG DOES BUSVERMIETUNG24 NEED TO RENT ME A BUS?
CAN I RENT A BUS FOR REGULAR CONNECTIONS?
CAN I RENT A SIMPLE BUS FOR SHORT TRANSFERS WITH BUSVERMIETUNG24?
WHAT IS THE MINIMUM SIZE OF MY TOUR GROUP
WHAT IS THE MAXIMUM SIZE OF MY TOUR GROUP?
RENTING A BUS AND ENVIRONMENTAL PROTECTION? DOES THAT GO TOGETHER?
If you want more information about our bus company, we will be happy to give you personal information to convince you of our experience and reliability.

Your contact around the bus